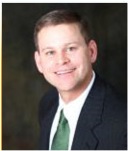 Thoughts on Laser & Light Treatments by Dr. Timothy Abrahamson, MD
December 2019
Venus Concept Freeze® is a medical device used by dermatologists and plastic surgeons to provide non-invasive skin tightening, cellulite reduction and circumferential fat reduction (body shaping).
Aesthetic treatments with Venus Concept Freeze®, also called a "freeze treatments" offers excellent clinical results while being comfortable and safe. Used on the face, neck, buttocks, abdomen, love handles, hands, and arms, Freeze® treatments take under 30 minutes and results can be seen immediately.
Venus Concept combines two types of "waves" to penetrate deeply into the skin where they stimulate tightening and collagen formation. Multi-polar radiofrequency waves (RF) are combined with pulsed magnetic fields to create a unique therapy referred to as MP2.
The waves generated by the device create only a warm, comfortable sensation. The procedure is pain-free and does not require any cooling agents or numbing cream. It's also faster than other comparable treatments. Patients can simply relax during the treatment.
Venus Freeze® treatments can be used to minimize the appearance of wrinkles, for the temporary reduction of cellulite and skin tightening.
Source: Vivacare
Last updated : 2/10/2023
Laser & Light Treatments - Health Tips originally published by Vivacare