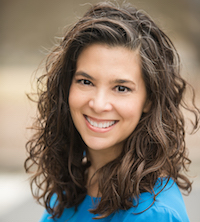 Dawn Paletta, PA-C
---
Physician Assistant (PA)
Dermatology
---
Specialty
General Dermatology,
Pediatric Dermatology
Provide Feedback
---
First Georgia Physician Group
101 Yorktown Dr
Suite 208
Fayetteville, Georgia 30214
Website
Medical Expertise of Dawn Paletta, PA-C
General adult dermatology, including the diagnosis and management of acne, atopic dermatitis, psoraisis, rosacea and skin cancer.
About Dawn Paletta, PA-C
Dawn Paletta, PA-C is a certified Physician Assisting specializing in dermatology and providing care to patients in the Fayetteville area.

Dawn received Bachelor of Science in Therapeutic Recreation from the University of Florida and served 3 years as a Certified Therapeutic Recreation Specialist at inpatient psychiatric hospitals treating adolescent, adult, geriatric, and drug addicted patients. Upon moving to Georgia, Dawn pursued additional training at the Emory University Physician Assistant program, where she graduated in 2004 with high honors. She is Board Certified in Integrative Medicine. Professional Dermatology Affiliations
American Association of Physician Assistants, Fellow
Georgia Association of Physician Assistants
Georgia Dermatology Physician Assistants
Society of Dermatology Physician Assistants, Diplomat
Dawn Paletta has authored several articles, including:
Benefits of Halotherapy, Gluten Free Living in Fayette-Coweta 2014
Get Your Skin Checked for Dysplastic Nevi, Southern Crescent Medical Guide 2013
Understanding Parent's Vaccine Concerns, 2004
Conditions Treated
Acne
Aging Skin & Wrinkles
Allergic Contact Dermatitis
Atopic Dermatitis
Hair Loss (Balding)
Psoriasis
Rosacea
Seborrheic Keratosis
Skin Cancer
Warts
Actinic Keratoses (AKs)
Fungal Nail Infection (Onychomycosis)
Procedures & Services
Biologic Medications for Psoriasis
Biologic Medications for Psoriatic Arthritis
Latisse® (bimatropost ophthalmic solution)
Patient Education Resources
First Georgia Physician Group

First Georgia Physician Group is the group practice of Drs. Frank Cole, Joseph DeVeau, Charlotte Grayson, Michael Obenshain, Ferrol Sams III, James Sams, Anthony Slagel, and Harry Snapperman.
First Georgia Physician Group's mission is to provide proactive care that is effective, meaningful, and tailored to each individual. We believe staying healthy is a team sport, not a solo competition. When you decide to be a patient of First Georgia Physician Group, you make a commitment to yourself and your healthcare team to make conscious choices that impact your daily life. The First Georgia Physician Group network was created with the philosophy that good doctors don't just step in when you're sick, they keep you from getting sick in the first place.
Our team of internists, dermatologists, and family medicine physicians have interests ranging from sports medicine to disease management. We offer same-day appointments for acute/urgent care, gynecology exams, comprehensive annual physicals, preventive and wellness care, chronic disease management, travel medicine and vaccinations, nutrition and fitness assessments, care of minor lacerations, custom wellness plans, vaccines/immunizations, laboratory services, cardiac evaluations (including EKGs), acne treatment, chemical peels, laser treatments, and microdermabrasion.
First Georgia Physician Group is a PatientCentered Medical Home (PCMH) that coordinates your care. We put the focus of your health care on you, where it belongs. Our practice assists new patients in securing their personal health records from their former provider. Medical record transfer request forms are available at all sites and on the practice website. In person assistance for completion of the transfer is also available.