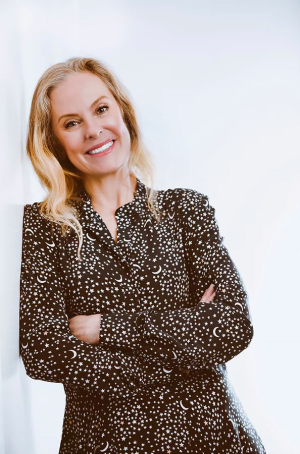 Dr. Jennifer Cather, MD
---
Physician
Dermatology
---
Provide Feedback
---
Mindful Dermatology
9101 N. Central Expressway Suite 160
Dallas, Texas 75231
Website
Medical Expertise of Dr. Jennifer Cather, MD
Diagnosis and treatment of skin conditions, including acne, eczema, rosacea, psoriasis and skin cancer.
About Dr. Jennifer Cather, MD
Dr. Jennifer Cather leads Mindful Dermatology.
She is a board-certified dermatologist, an active member of the American Academy of Dermatology, and is an internationally recognized authority in complex medical dermatology, aesthetics, and skin cancer. Dr. Cather is passionate about diagnosing and managing patient conditions, from the most severe diseases, such as psoriasis or atopic dermatitis, to common skin conditions. Whether seeking the latest medical or rejuvenation advancements in dermatological care, Dr. Cather and her team at Mindful Dermatology are fully invested in our patients. They are constantly raising the standard for dermatology care by providing innovative, research-based therapies and actively seeking new treatments through clinical research.
Conditions Treated
Acne
Aging Skin & Wrinkles
Allergic Contact Dermatitis
Atopic Dermatitis
Hair Loss (Balding)
Psoriasis
Rosacea
Seborrheic Keratosis
Skin Cancer
Warts
Patient Education Resources
Hyperhidrosis Overview
This is a medical condition that causes excessive sweating. Hyperhidrosis can cause people to feel extremely anxious and embarrassed. Students often avoid raising their hand during class. Many teens never date. Adults may hide the sweat stains by wearing layers of clothing or changing frequently throughout the day. Yes, it's necessary to sweat. Sweating cools the body, which prevents us from overheating. People who have hyperhidrosis, however, sweat when the body does not need cooling. ...
Education & Training
Residency: University of Texas Health Science Center - Houston
Internship: University of Texas Southwestern Medical School
Medical School: University of Texas Southwestern Medical School
Professional Affiliations
Mindful Dermatology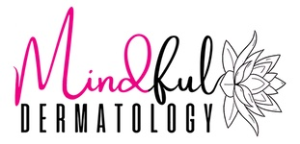 Setting the standard in dermatology goes far beyond the skin. We take a mindful approach to understanding your total health needs so we can help you look good and feel great.
It's important to us to always be at the forefront of the latest trends in the medical field; that's why all of the professionals at Mindful Dermatology maintain the highest levels of accreditation while pursuing ongoing education and research opportunities. We know that the mind has an effect on the body, and we are committed to providing evidence-based treatments through both medical dermatology and rejuvenation therapies. Learn more about our team of providers and how their unique experience, training, and expertise enable them to better support your needs.