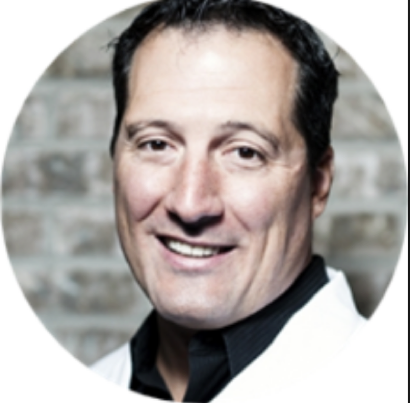 Dr. Matt Zirwas, MD, FAAD
---
Physician (MD, DO)
Dermatology
---
Specialty
Dermatologic Surgery,
General Dermatology
Provide Feedback
---
Bexley Dermatology
2359 E. Main St.
Bexley, Ohio 43209
[MAP]
Website
Medical Expertise of Dr. Matt Zirwas, MD, FAAD
Dr. Matthew Zirwas is a nationally recognized expert in eczema, psoriasis, and contact dermatitis, treating both adults and children.

Dr. Zirwas has particular expertise in the treatment and and management of allergic contact dermatitis and is a member of the esteemed American Contact Dermatitis Society.
About Dr. Matt Zirwas, MD, FAAD
Matt Zirwas, MD is a board-certified dermatologists providing medical dermatology care to patients in he Columbus Ohio area at Bexley Dermatology.

Formerly a Professor of Dermatology at Ohio State University, Dr. Matthew Zirwas founded Bexley Dermatology in Bexley, Ohio with his wife Dr. Jill Fichtel. Dr. Zirwas and Dr. Fichtel offer comprehensive skin care care at Bexley Dermatology for patients of all ages.
Dr. Zirwas previously served in several academic postions in the field of dermatology, including
Clinical Professor, Ohio State University – Department of Dermatology
Director, Ohio Contact Dermatitis Center
Dermatology Residency Training Program Director, Ohio State University Medical School, 2006 - 2015
Conditions Treated
Acne
Aging Skin & Wrinkles
Allergic Contact Dermatitis
Atopic Dermatitis
Hair Loss (Balding)
Psoriasis
Rosacea
Seborrheic Keratosis
Skin Cancer
Warts
Procedures & Services
Biologic Medications for Psoriasis
Patch Testing for Contact Dermatitis
Tips & Wisdom
Key Points About Contact Dermatitis
Testing has shown that you have allergic contact dermatitis. This means that you are particularly sensitive to even an extremely small amount of certain substances. You are so sensitive to these substances that if your skin comes in contact just one time with any of them, you may develop a rash. Itching, pinkness, small bumps, or blisters may appear within 4 hours, but usually starts 1 to 3 days after exposure to the substance. You are so sensitive to these substances that if your sk...
5-FU (5-Fluorouracil), Topical
Note: 5-fluorouracil (5-FU) is very poisonous when ingested by dogs or cats. Even tiny amounts can be very toxic, resulting in acute gastrointestinal signs (e.g., vomiting, diarrhea), central nervous system signs (e.g., severe tremors, seizures, etc.), bone marrow suppression, and possible death. Care should be taken to prevent ingestion of this medication by pets.
Patient Education Resources
Education & Training
Undergraduate Degree (BS) – University of Pittsburgh 1992-1996
Medical Degree (MD) – University of Pittsburgh – 1996-2000
Dermatology Residency: University of Pittsburgh – 2001-2004
Bexley Dermatology

Located throughout the Midwest, Dermatologists of Central States (DOCS) is one of the largest and most established dermatology practices in the nation. With more than 70 total providers, we have been serving patients for over 40 years. At DOCS, we strive to put the patient first with an emphasis on medical, surgical and cosmetic dermatology. We are dedicated to providing easy access to high quality dermatologic care in an environment that is consistently friendly, convenient, courteous and caring.