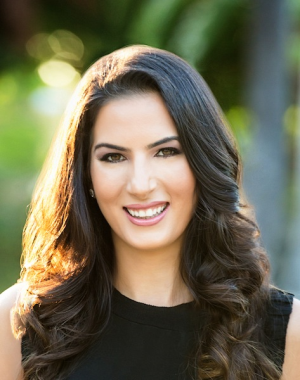 Dr. Michelle Yasharpour, MD, FACAAI, FAAAAI
---
Physician
Allergy
---
Specialty
Pediatric Allergy
Provide Feedback
---
Michelle Yasharpour, MD
150 N. Robertson Boulevard
Suite 307
Beverly Hills, California 90211
Website
About Dr. Michelle Yasharpour, MD, FACAAI, FAAAAI
Michelle Yasharpour, MD, is a board certified allergy, immunology and asthma specialist practicing in Beverly Hills. She is a firm believer in patient-centered, compassionate, individualized, and comprehensive medical care.
Conditions Treated
Allergic Contact Dermatitis
Allergic Rhinitis
Anaphylaxis (Anaphyactic Shock)
Asthma
Atopic Dermatitis
Hives (Urticaria)
Allergic Conjunctivitis
Food Allergy
Hereditary Angioedema (HAE)
Sinusitis
Procedures & Services
Allergy Shots (Immunotherapy)
Allergy Tests
Lung Function Tests
Patch Testing for Contact Dermatitis
Epinephrine Auto-Injectors
Food Challenge Test
Patient Education Resources
Education & Training
Dr. Yasharpour graduated Summa Cum Laude and Phi Beta Kappa with a Bachelor of Science degree in Microbiology, Immunology and Molecular Genetics from University of California, Los Angeles (UCLA). She then received her medical degree with Dean's List Honors and a special distinction in Dermatology Research from the Albert Einstein College of Medicine.
After graduation, Dr. Yasharpour returned to Los Angeles for her postgraduate training in Internal Medicine at the world-renowned Cedars-Sinai Medical Center. Afterward, she completed a prestigious fellowship in Allergy and Immunology at University of California, Irvine (UCI).
Dr. Yasharpour has co-authored several publications in leading peer-reviewed journals and has participated in numerous high-level meetings and conferences as a recognized expert in her field.