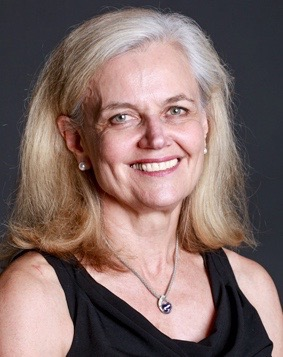 Dr. Phoebe Rich, MD
---
Physician
Dermatology
---
Specialty
General Dermatology,
Pediatric Dermatology
---
Oregon Dermatology and Research Center
2565 NW Lovejoy, Suite 200
Portland, Oregon 97210
Website
Medical Expertise of Dr. Phoebe Rich, MD
Dr. Phoebe Rich is an expert in the treatment of psoriasis and nail disorders (medical problems affecting the toenails and fingernails). She also committed to dermatology research investigating new treatments for skin disorders.
About Dr. Phoebe Rich, MD
Phoebe Rich, M.D., is a board-certified dermatologist and Clinical Associate Professor of Dermatology at Oregon Health Sciences University (OHSU)

Dr. Phoebe Rich provides medical dermatology care to patients in the Portland, Oregon area at the Oregon Dermatology and Research Center where she also conducts clinical trials. Her clinical and research interests focus on the study of nail diseases; nail biology, and the medical and surgical management of nail conditions. She has been involved in clinical research in onychomycosis and fungal and viral infections of the skin as well as many other diseases.
In addition to her other professional affiliations. Dr. Phoebe Rich is a member of the International Dermatology Society and previously served as President of the Council for Nail Disorders.
Dr. Rich has been the principal investigator for over 130 clinical research studies.

Dr. Rich's published work has appeared in Journal American Academy of Dermatology, Int Journal of Dermatology, Med clinics of North America, British Journal of Dermatology, Current Problems in Dermatology, Journal Derm Surgery and Oncology. Dr. Rich has coauthored a textbook and written chapters in several textbooks.
Conditions Treated
Acne
Aging Skin & Wrinkles
Allergic Contact Dermatitis
Atopic Dermatitis
Hair Loss (Balding)
Psoriasis
Rosacea
Seborrheic Keratosis
Skin Cancer
Psoriatic Arthritis
Procedures & Services
Biologic Medications for Psoriasis
Biologic Medications for Psoriatic Arthritis
Phototherapy for Psoriasis
Patient Education Resources
Psoriasis of the Nails
Nail psoriasis occurs in up to 80% of patients with plaque psoriasis and is more prevalent in patients with psoriatic arthritis. Nail psoriasis is far more than just a cosmetic problem. Psoriasis of the fingernails is psychologically distressing and can cause pain and functional deficits in fine motor manipulation of small objects. When toenails are involved, it can cause difficulty with ambulation. Although nail psoriasis can be extensively destructive to the nail plate, it is a non-sca...
Education & Training
Dr. Rich received her medical degree (MD) and Dermatology training at Oregon Health Sciences University (OHSU).
Professional Affiliations
Oregon Dermatology and Research Center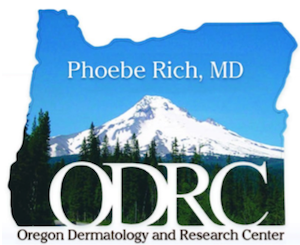 At Phoebe Rich Dermatology our providers are attentive to our patients needs and ensure individuals receive the best quality of care. Our clinic offers a wide variety of dermatologic care including, but not limited to, annual skin examinations, treatment of precancerous and cancerous skin conditions, acne, warts, eczema, psoriasis, nail diseases and disorders, and nail biopsies. Our providers are highly trained and are informative and conscious about the care and treatment patients receive.

Clinic Staff

Our clinical staff are highly trained and knowledgeable about dermatologic issues. They are an integral part of our practice and contribute to a large part of Dr. Rich, Dr. Moore's, and Amy's care. Patients will often be seen by both a medical assistant and a licensed provider, to allow the provider more undivided attention during an individual's visit. Our medical assistants are trained to assist in procedures, see emergency patients, and are available for phone consultations for any questions or concerns.