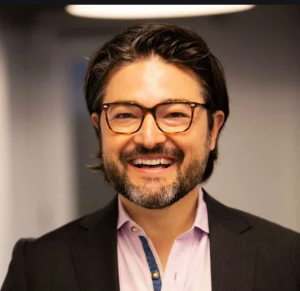 Dr. Bobby Buka, MD
---
Physician
Dermatology
---
Provide Feedback
---
Bobby Buka, M.D.
220 Front Street
New York, New York 10038
Website
Medical Expertise of Dr. Bobby Buka, MD
Diagnosis and treatment of skin conditions, including acne, eczema, rosacea, psoriasis and skin cancer.
About Dr. Bobby Buka, MD
Bobby Buka, MD is a board-certified dermatologist providing medical and cosmetic dermatology care to patients in the New York City area at Bobby Buka, MD

Dr. Bobby Buka is affiliated with Mount Sinai Hospital and he is a member of the American Academy of Dermatology (AAD) and is the author of two books on skin health (Buka's Emergencies in Dermatology and Top 50 Dermatology Case Studies for Primary Care).

Born in New York City, Dr. Buka received his medical degree (MD)from the Feinberg School of Medicine at Northwestern University in Chicago. He then completed an internship in internal medicine at St. Vincent's Hospital in New York City and a 3-year dermatology residency at the University of California San Diego (UCSD). He went on to complete a Fellowship in pediatric dermatology at Children's Hospital San Diego.

Dr. Buka envisions the future of dermatology as moving away from pure medical, pharmacological dermatology and flowing more toward a holistic approach to wellness and skincare. Instead of relying first and foremost on pharmaceuticals, he prefers to customize treatment plans for the most effective, least invasive strategy. His expertise has been featured not only in dermatology and plastic surgery textbooks and medical journals, but on Good Morning America, The Today Show, The Huffington Post, Inside Edition, and in Health Magazine.


Conditions Treated
Acne
Aging Skin & Wrinkles
Allergic Contact Dermatitis
Atopic Dermatitis
Hair Loss (Balding)
Psoriasis
Rosacea
Seborrheic Keratosis
Skin Cancer
Warts
Patient Education Resources