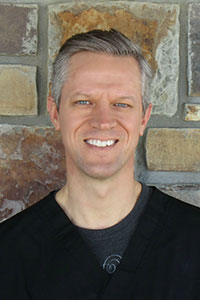 Dr. Brad Johnson, MD
---
Physician (MD, DO)
Dermatology
---
Johnson Dermatology
5921 Riley Park Dr
Fort Smith, Arkansas 72916
[MAP]
Website
About Dr. Brad Johnson, MD
Brad Johnson received his certification from the American Board of Dermatology in 2004. He specializes in Mohs micrographic skin cancer surgery and is a fellow of the American Society for Mohs Surgery.
He graduated from Greenwood High School in 1991, completed a bachelor's degree in physics from Hendrix College in 1995, received his medical degree from the University of Arkansas for Medical Sciences (UAMS) in 2000, and finished is dermatology residency training at UAMS in 2004.
Conditions Treated
Acne
Aging Skin & Wrinkles
Allergic Contact Dermatitis
Atopic Dermatitis
Hair Loss (Balding)
Psoriasis
Rosacea
Seborrheic Keratosis
Skin Cancer
Warts
Education & Training
Residency: University of Arkansas for Medical Sciences
Medical School: University of Arkansas for Medical Sciences College of Medicine
Johnson Dermatology

Our entire team is dedicated to providing highest quality of dermatologic and cosmetic care to preserve the beauty of healthy skin.

Dr. Brad Johnson, Dr. Sandy Johnson and Dr. Garrett Nelson, board certified dermatologists, are medical doctors specially trained to recognize and treat problems of the skin, hair, and nails. Nina Copeland, our nurse practitioner, has more than 8 years of clinical experience and specializes in cosmetic and surgical dermatology. Honey Schaumburg, our physician assistant, is certified in Dermatology and specializes in customized medical dermatology treatments. Dr. Amy Hudson our board certified Dermatopathologist.

Dr. Brad Johnson and Dr. Garrett Nelson are surgeons who specializes in skin cancer and offers Mohs micrographic surgery, the treatment with the highest cure rate for the most common forms of skin cancer.