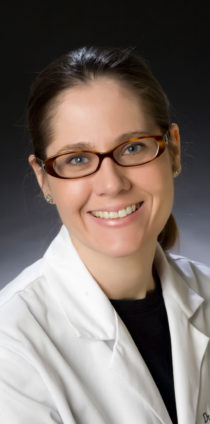 Dr. Chantal Barland, MD
---
Physician
Dermatology
---
Dermatology Associates of San Antonio
18540 Sigma Road
San Antonio, Texas 78258
Website
Medical Expertise of Dr. Chantal Barland, MD
Diagnosis and treatment of skin conditions, including acne, eczema, rosacea, psoriasis and skin cancer.
About Dr. Chantal Barland, MD
Dr. Chantal Barland is a dermatologist providing medical care to patients in the San Antonio, Texas area.
Dr. Barland obtained her M.D. at the University of Miami School of Medicine before completing her internship at the Beth Israel Deaconess Medical Center/Harvard Medical School in Boston, Massachusetts. She finished her residency in dermatology at Jackson Memorial Hospital, affiliated with the University of Miami.
Make an appointment with Dr. Chantal Barland by contacting Dermatology Associates of San Antonio in San Antonio.
Conditions Treated
Acne
Aging Skin & Wrinkles
Allergic Contact Dermatitis
Atopic Dermatitis
Hair Loss (Balding)
Psoriasis
Rosacea
Seborrheic Keratosis
Skin Cancer
Warts
Patient Education Resources
Dermatology Associates of San Antonio
Established in 1985, Dermatology Associates of San Antonio offers comprehensive care in medical, surgical and cosmetic dermatology. Our staff of board-certified dermatologists, led by Dr. William Parsons, can be relied on to provide you with the most current and trusted treatments for the Skin, Hair and Nails while offering the latest in dermatologic technology available. Our three convenient locations continue to grow, offering the latest techniques and time-tested resolutions. We have been serving the San Antonio community for over twenty-eight years and have physicians capable of meeting the needs of each patient, from children to grandparents, reaching any demographic. Three of our doctors have served in the military, and DermSA is proud to assist that special group.