Dr. Daniel Siegel, MD
---
Physician
Dermatology
---
Specialty
Dermatologic Surgery,
Mohs Surgery
Provide Feedback
---
Long Island Skin Cancer & Dermatologic Surgery
994 W. Jericho Turnpike
Suite 103
Smithtown, New York 11787
Website
Medical Expertise of Dr. Daniel Siegel, MD
Dr. Siegel is a NYC dermatologist with particular expertise in the use of Mohs surgery for the treatment of Skin Cancer. Dr. Dan Siegel previously served as President of the American Academy of Dermatology (AAD) and remains active in a variety of esteemed professional organizations.

Dr. Siegel has received many honors including the AAD Presidential Citation for exceptional contributions to the Academy and the field of dermatology.
About Dr. Daniel Siegel, MD
Dr. Daniel Mark Siegel, MD is a board-certified dermatologist and Mohs surgeon providing care to patients in the New York City and Long Island Skin Cancer and Dermatologic Surgery.
Dr. Daniel M. Siegel also serves as Clinical Professor of Dermatology at the State University of New York (SUNY) at Downstate School of Medicine, directs the American College of Graduate Medical Education (ACGME) approved Procedural Dermatology Fellowship and the American College of Mohs Surgery training program, and spends part of his week at the Brooklyn Veterans Administration (VA) Hospital.
He currently is member of the Board of Directors of both the American Academy of Dermatology and the American College of Mohs Surgery.
Dr. Siegel previously founded and directed the first Mohs and Dermatologic Surgery unit at University of Texas Southwestern Medical Center - Parkland Memorial Hospital.
In addition to multiple esteemed national organizations, Dr. Siegel has membership in several local professional organizations, including:
Long Island Dermatologic Society
Suffolk County Dermatology Society
Suffolk County Medical Society
Medical Society of the State of New York.
Dr. Dan Siegel is an author of two books and over two dozen referenced medical publications and is co-editor of The Physician's Internet Review for Dermatologists. In addition, he is on various editorial boards in the field of dermatology and is a contributing editor to the Dermatologic Surgery journal.

Conditions Treated
Aging Skin & Wrinkles
Allergic Contact Dermatitis
Atopic Dermatitis
Hair Loss (Balding)
Psoriasis
Rosacea
Seborrheic Keratosis
Skin Cancer
Procedures & Services
Biologic Medications for Psoriasis
Mohs Surgery for Skin Cancer
Tips & Wisdom
High cure rates from Mohs surgery
Mohs surgery offers the highest cure rates available today and is considered the gold standard of treatment for skin cancers involving the head, face, neck, hands, feet and cosmetically sensitive areas.All anesthesia is local and surgeries are performed in an office setting.It takes 5 to 30 minutes to remove each layer of tissue and 1 to 2 hours to process and examine it.Most tumors require the removal of one or two layers, but since this is not known until surgery has begun, we ask patients to ...
Sunscreen Tips
Before you slip over to the beach to catch up on your tan this summer, don't forget to slop on the sunscreen. Remember that protecting yourself from sun exposure is the best way to prevent skin cancer and premature aging of the skin, such as unwanted wrinkles and age spots. I recommend generously applying a water-resistant, broad-spectrum sunscreen— that protects against both types of ultraviolet radiation (UVA and UVB) — with an SPF 30 or higher, in conjunction with other s...
Patient Education Resources
Education & Training
Born and raised in New York, Dr. Siegel is a graduate of Stuyvesant High School (often called the best high school in America). After this he attended Rensselaer Polytechnic Institute where he received his magna cum laude undergraduate education as part of a combined six year biomedical program with Albany Medical College from which he received his Doctor of Medicine Degree in 1981.
Medical Degree: Albany Medical College
Medical Internship: Albany Medical Center
Dermatology Residency: University of Texas Southwestern - Parkland Health & Hospital System
Mohs Micrographic Surgery and Dermatology Surgery Fellowship: Baylor College of Medicine
Other Training: Averell Harriman School for Management and Policy, State University of New York at Stony Brook
Other Training: Rensselaer Polytechnic Institute
Professional Affiliations
Long Island Skin Cancer & Dermatologic Surgery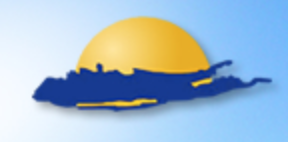 We are dedicated to the state-of-the-art treatment of all dermatologic conditions. Our physicians bring their skills, experience and dedication together striving to exceed patient expectations by offering comprehensive and compassionate care in our modern, technologically advanced facilities. Our goal is to make significant and ongoing contributions to the health and well being of our patients and community.