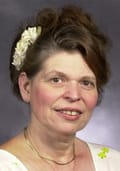 Dr. Linda Susan Marcus, MD
---
Physician
Dermatology
---
Specialty
Cosmetic Dermatology,
General Dermatology
Provide Feedback
---
Linda Susan Marcus MD FAAD
271 Godwin Avenue
Wyckoff, New Jersey 07481
Website
Medical Expertise of Dr. Linda Susan Marcus, MD
Dr. Marcus specializes in cosmetic and medical dermatology to help meet your skincare needs. If you wish to look and feel younger, cosmetic procedures are made just for you! If you are looking to take care of your skin/nail disorder or medical condition, trust Dr. Marcus to find the best solution for you.
About Dr. Linda Susan Marcus, MD
Dr. Susan Marcus, MD is a board-certified dermatologist providing care to patients in the Wyckoff New Jersey area.
Conditions Treated
Acne
Aging Skin & Wrinkles
Allergic Contact Dermatitis
Atopic Dermatitis
Hair Loss (Balding)
Psoriasis
Rosacea
Seborrheic Keratosis
Skin Cancer
Warts
Procedures & Services
Biologic Medications for Psoriasis
Botox® Cosmetic
Juvederm®
Laser Resurfacing
Laser Skin Rejuvenation
Tips & Wisdom
My Approach to Treating Psoriasis
I assess the areas affected including scalp, genitals, nails and ask my patients about pain in the joints (PSA). Then I ask how much the psoriasis affects their lives. Sometimes location including hands in view is important. I see if there are comorbidities such as cardiac or GI problems. I discuss all treatments with my patients as a small lecture drawing in the chart: topicals, orals, biologics including the pros and cons of various medications. Then, with my patient's contribu...
Selecting a Biologic for Psoriasis Treatment is a Partnership
I like to discuss the various types of ever growing biologics and include anti-TNF (Enbrel, Humira, Remicade, Cimzia, biosimilars), IL17 (Taltz, Cosentyx and the new ones becoming available), IL12/23 (Stelara), IL 23 (Tremfya, Skyrizi, Illumya) including new ones that will become available and Otezla (oral) not really a biologic, but it is included...as are the Jak inhibitors, both experimental and Xeljanz and Rinvoque for PSA. I describe the possible side effects, but I consider these treatment...
Patient Education Resources
Education & Training
Medical Degree: SUNY At Brooklyn College BA: Adelphi University
Linda Susan Marcus MD FAAD

Cosmetic Surgery - Enhance your appearance with cosmetic surgery by LindaSusan Marcus, MD! Types of cosmetic procedures include skin rejuvenation, facial contouring, facial rejuvenation and more!
Laser Hair/Vein Removal - Take the first step of getting rid of your unwanted hair or unattractive veins. Through treatment, you can expect relief from vein inflammation and unsightly hair.
Skin Rejuvenation - Exposure to the elements can cause many skin conditions and disorders. Trust LindaSusan Marcus, MD to treat many different aspects of skin damage to help you look, and feel, like a new person!
Botox® - Enhance your appearance and get rid of those moderate or severe facial lines! This is an FDA-approved treatment and takes up to ten minutes to complete! the results can last up to four months.
Dermal Filler - Dermal fillers are a great way to restore fullness in your face and diminish facial lines. They are also a great solution to help plump thin lips, improve the look of scars, and more!
Peels - Linda Susan Marcus, MD offers a variety of peels that help correct damage to your skin. They can help treat sun damage, fine lines, age spots, and even reduce wrinkles!
Restylane - Reverse the signs of facial aging with Restylane! With this treatment, LindaSusan Marcus, MD can help add volume and fullness to your skin to correct facial folds and wrinkles.
Juvederm - Juvederm helps to smooth wrinkles. It is an effective treatment that also assists with giving volume to your lips and contouring your facial structure. This can be the secret to your new youthful appearance.
Acne - Our skin treatments can help you get rid of acne wherever it appears on your body.
Photo Aging Therapy -If your skin has started to age prematurely, this therapy procedure can help slow down the process.
Blue Light Treatment - This is a noninvasive treatment that helps kill the harmful bacteria on your skin. This is an FDA-approved treatment that helps remove acne, scars, and even sunspots.