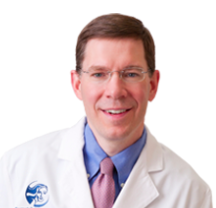 Dr. Richard Ort, MD
---
Physician (MD, DO)
Dermatology
---
Specialty
Cosmetic Dermatology,
Dermatologic Surgery,
Mohs Surgery
Provide Feedback
---
Dermatology & Laser Institute of Colorado, P.C.
9695 S. Yosemite Street
Suite 175
Lone Tree, Colorado 80124
[MAP]
Website
Medical Expertise of Dr. Richard Ort, MD
Dr. Richard Ort is an expert on all aspects of laser surgery involving the skin, including treatment of birthmarks, veins, wrinkles, pigmentation, tattoos, scars, and hair removal.

Dr. Ort uses over ten cutting-edge lasers in his practice on a daily basis and is recognized by his peers as a leader in laser surgery, providing laser training to other physicians.

Dr. Ort's skills are demonstrated in his expert use of injectables such as Botox®, fillers, and Kool-Tox, a significant advance in the art of Botox injection.

Dr. Ort's practice has also been transformed by his use of fillers such as Juvederm®, Restylane®, Voluma®, Lyft®, and Sculptra® to restore, revitalize, and lift the skin




About Dr. Richard Ort, MD
Dr. Richard Ort, MD is a board-certified dermatologist providing caret to patients in Lone Tree, Colorado at Dermatology & Laser Institute of Colorado, P.C.

Dr. Ort is the founder and medical director of Dermatology and Laser Institute of Colorado, PC. Dr. Ort specializes in the evaluation and treatment of all conditions involving the skin.

Dr. Ort has advanced skills in the treatment of skin cancer and teaches at the annual American Society for Mohs Surgery meeting.

As volunteer faculty, Dr. Ort has taught surgical skills to dermatology residents at the Veterans Affairs (VA) Medical Center for over fifteen years and is on the medical staff at Sky Ridge Medical Center.


Conditions Treated
Acne
Aging Skin & Wrinkles
Allergic Contact Dermatitis
Atopic Dermatitis
Hair Loss (Balding)
Psoriasis
Rosacea
Seborrheic Keratosis
Skin Cancer
Warts
Procedures & Services
Mohs Surgery for Skin Cancer
Laser Hair Removal
Laser Resurfacing
Laser Skin Rejuvenation
Laser Treatment for Spider Veins
Botox® Cosmetic
Dermal Fillers (Soft Tissue Augmentation)
Juvederm®
Sculptra® Aesthetic
Tips & Wisdom
Sun Protection
The most important step we can all take in skincare is protecting ourselves from the harmful effects of the sun's ultraviolet (UV) rays. Any dermatologist would agree that the smartest ways to protect yourself are to limit your intense sun exposure during the peak hours of 10 am-2 pm, wear protective clothing and hats when possible, wear sunglasses that block UV light, and generously apply a broad-spectrum sunscreen to all our exposed skin, and avoid artificial tanning beds.
Patient Education Resources
Diet and Dermatology
We are often asked about the role that food or diet plays in skin conditions. While we don't have all the answers, we know that diet affects both the skin and general health. The following are the latest evidence-based recommendations. Diet and Acne Sugar and processed carbohydrates are pro-inflammatory and can cause an exacerbation of acne. Following a low-glycemic load diet is generally beneficial for overall health and can give improvement of acne. We suggest limiting intake of...
Education & Training
Princeton University A.B. Degree
Columbia University: Medical Degree
University of Pennsylvania: Internship in Internal Medicine
Emory University: Residency in Dermatology
Harvard University Fellowship: in Mohs, Laser, and Cosmetic Surgery
Dermatology & Laser Institute of Colorado, P.C.

At Dermatology & Laser Institute of Colorado, we treat all conditions involving the skin.

The most common conditions that we treat include acne, warts, moles, and cysts. Given Colorado's intense sun exposure, we frequently diagnose and treat skin cancer, including basal cell cancer, squamous cell cancer, and malignant melanoma. We also frequently see eczema, psoriasis, rosacea, ringworm and fungus infections, impetigo, boils, and rashes.

We also offer a seamless transition for patients seeking medical care who also desire cosmetic, laser treatments, and non-invasive surgery. In skilled hands, non-invasive treatments such as Botox or filler injections can provide skin rejuvenation and restore a youthful look without significant recovery time.