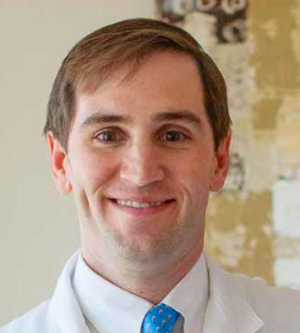 Dr. William Claiborne, MD
---
Physician
Dermatology
---
Specialty
Cosmetic Dermatology,
Dermatologic Surgery,
Pediatric Dermatology
Provide Feedback
---
MD Claiborne & Associates
1477 Louisiana Avenue
Suite 100
New Orleans, Louisiana 70115
Website
About Dr. William Claiborne, MD
Dr. William C.C. Claiborne, MD is a Board-Certified dermatologist providing care to patients in New Orleans, Louisiana at MD Claiborne & Associates.

In his final year of training, Dr. Claiborne served as Cosmetic Chief Resident and oversaw Tulane Dermatology's cosmetic clinic and resident aesthetic education.

He is a staff dermatologist at Touro Infirmary and is awaiting privileges at Ochsner Baptist and Saint Bernard Parish Hospital.
Conditions Treated
Acne
Actinic Keratoses (AKs)
Allergic Contact Dermatitis
Hair Loss (Balding)
Seborrheic Keratosis
Warts
Aging Skin & Wrinkles
Atopic Dermatitis
Psoriasis
Rosacea
Skin Cancer
Fungal Nail Infection (Onychomycosis)
Procedures & Services
Botulinum Toxin for Cosmetic Uses
Cosmeceuticals
Dysport®
Laser Hair Removal
Laser Skin Rejuvenation
Phototherapy for Psoriasis
Biologic Medications for Psoriasis
Botox® Cosmetic
Dermal Fillers (Soft Tissue Augmentation)
Kybella®
Laser Treatment for Spider Veins
Patch Testing for Contact Dermatitis
Tips & Wisdom
Sunscreens
Choosing a sunscreen with the right ingredients is critical for success! I recommend a physical sunscreen with either titanium dioxide or zinc oxide to provide superior UVA coverage, which is largely responsible for premature aging and skin cancer.
Patient Education Resources
Education & Training
Dr. Claiborne is a graduate of Isidore Newman School and Washington & Lee University. He attended LSU-New Orleans School of Medicine and LSU School of Public Health and graduated at the top of his class, receiving both a Doctor of Medicine and a Master of Public Health degree.

Following medical school, Dr. Claiborne completed his Internal Medicine internship at LSU-New Orleans.
Professional Affiliations
MD Claiborne & Associates

At MD Claiborne & Associates, our team of board-certified dermatologists are expertly trained in lasers and their application for medical and cosmetic uses. From treatment of fine lines and wrinkles to removing scars and unwanted hair lasers, lasers are a fast, effective way to make your skin radiant again.

Surgical treatment may be recommended or medically necessary to improve the health and appearance of your skin, hair, or nails. Dr. Claiborne offers a variety of procedures, including advanced minimally and non-invasive treatment options.