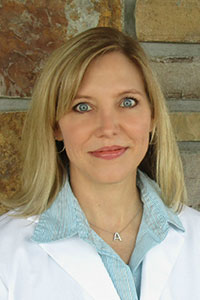 Dr. Amy Hudson, MD
---
Physician (MD, DO)
Dermatology
---
Johnson Dermatology
5921 Riley Park Dr
Fort Smith, Arkansas 72916
[MAP]
Website
About Dr. Amy Hudson, MD
Amy Hudson joins Johnson Dermatology following 14 years of practice in both general pathology and dermatopathology with Pathology Laboratories of Arkansas.
Dr. Amy provided pathology coverage at Conway Regional Medical Center for 13 of these years, where she served as the Medical Director for the Clinical Laboratory and was an active member of numerous hospital committees, including the Medical Executive Committee, Performance Improvement Committee, and presented the pathology findings monthly at the hospital's multispecialty Cancer Conference. Additionally, she served as the Medical Director of the laboratory for Conway Medical Group, a primary care clinic.
Conditions Treated
Acne
Aging Skin & Wrinkles
Allergic Contact Dermatitis
Atopic Dermatitis
Hair Loss (Balding)
Psoriasis
Rosacea
Seborrheic Keratosis
Skin Cancer
Warts
Johnson Dermatology

Our entire team is dedicated to providing highest quality of dermatologic and cosmetic care to preserve the beauty of healthy skin.

Dr. Brad Johnson, Dr. Sandy Johnson and Dr. Garrett Nelson, board certified dermatologists, are medical doctors specially trained to recognize and treat problems of the skin, hair, and nails. Nina Copeland, our nurse practitioner, has more than 8 years of clinical experience and specializes in cosmetic and surgical dermatology. Honey Schaumburg, our physician assistant, is certified in Dermatology and specializes in customized medical dermatology treatments. Dr. Amy Hudson our board certified Dermatopathologist.

Dr. Brad Johnson and Dr. Garrett Nelson are surgeons who specializes in skin cancer and offers Mohs micrographic surgery, the treatment with the highest cure rate for the most common forms of skin cancer.