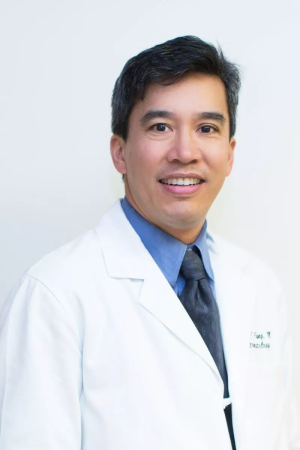 Dr. Jason Fung, MD
---
Physician
Dermatology
---
Provide Feedback
---
Dermatology Center of The East Bay
3300 Webster Street Suite 509
Oakland, California 94609
Website
About Dr. Jason Fung, MD
Born and raised in Hayward, Dr. Jason Fung is an alumnus of Head-Royce School in Oakland, Yale University, and the University of Rochester School of Medicine. He completed his medical internship at Yale-New Haven Hospital and his dermatology residency training at Washington University in St. Louis. Dr. Fung returned to the East Bay in 2004 and has been in private practice ever since.
Dr. Fung is active in the teledermatology space. After serving for four years as a teledermatologist with Spruce Dermatology Clinic in San Francisco, Dr. Fung now works in a similar capacity for Keeps (New York-based male pattern hair loss company) and for TeleMed2U (California-based telemedicine company). He also sits on the physician advisory board for Seisson (Korea-based baby skin care company).
Conditions Treated
Acne
Aging Skin & Wrinkles
Allergic Contact Dermatitis
Atopic Dermatitis
Hair Loss (Balding)
Psoriasis
Rosacea
Seborrheic Keratosis
Skin Cancer
Warts
Tips & Wisdom
Sunburn - Causes & Prevention
Let's start with explaining how sunburn happens, and how even an overcast summer day doesn't mean you can skimp on the skin protection. Sunburn can occur even when it's cloudy, because it's not the visible rays of the sun that cause it. Instead it is the invisible UV rays, or ultraviolet light, that causes our skin to burn. These rays can penetrate the clouds and cause serious burns if we neglect sunscreen on these days. If you end up getting a sunburn in spite of t...
Common Treaments for Rosacea
With such a great number of people suffering from this condition, there has been a significant amount of research putting into controlling and limiting the symptoms and outbreaks. While rosacea is not acne, there are some acne medications that have proven effective in managing the symptoms associated with it. The treatments commonly used for managing rosacea include: Isotretinoin Topical Antibiotics Sulfa-Based Washes Photodynamic Therapy Lasers Pulse-Light Therapy While tho...
Patient Education Resources