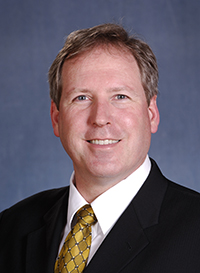 Dr. Marc Darst, MD
---
Physician
Dermatology
---
Specialty
Cosmetic Dermatology,
Dermatopathology
Provide Feedback
---
Darst Dermatology
11301 Golf Links Drive, Suite 203
Charlotte, North Carolina 28277
Website
Medical Expertise of Dr. Marc Darst, MD
Dr. Darst specializes in medical and cosmetic dermatology - diagnosting and treating a wide variety of skin conditions, including acne, eczema, rosacea, psoriasis and skin cancer.
About Dr. Marc Darst, MD
Dr. Marc Darst, MD is a board-certified dermatologist providing care to patients in Charlotte, North Carolina at Darst Dermatology.

Dr. Darst was formerly an Associate Clinical Professor of Medicine at Indiana University School of Medicine.


Patient Survey Results
The care you received on your last visit
Overall experience with the practice
Likelihood of recommending to family or a friend
Conditions Treated
Acne
Aging Skin & Wrinkles
Allergic Contact Dermatitis
Atopic Dermatitis
Hair Loss (Balding)
Psoriasis
Rosacea
Seborrheic Keratosis
Skin Cancer
Warts
Procedures & Services
Botox® Cosmetic
Juvederm®
Laser Skin Rejuvenation
Patient Education Resources
Education & Training
Undergradudate Degree: DePauw University. Dr. Marc Darst graduate Summa cum Laude with a major in Computational Mathematics
Medical School: Indiana University School of Medicine
Dermatology Residency: Wright State University. Dr. Darst served as Chief Resident at Boonshoft School of Medicine
Dermatopathology Fellowship: University of Texas Southwestern Medical School
Darst Dermatology

General Dermatology - Dr. Darst provides both experience and cutting-edge solutions for chronic and progressive skin disorders such as acne, rosacea, eczema, and psoriasis. He can also identify and treat pre-cancerous and cancerous growths on your skin.

Medical Dermatology - Darst Dermatology helps you put your best face forward with personalized cosmetic dermatology treatments. We offer the latest advancements in Laser Treatments, Injectables, Chemical Peels and Vein therapy.