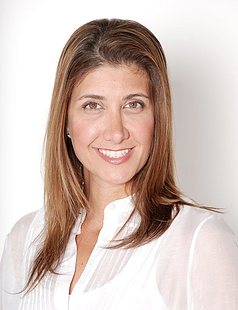 Dr. Marcy Alvarez, DO
---
Physician
Dermatology
---
Provide Feedback
---
Tribeca Skin Center
315 Church Street 2nd Floor
New York, New York 10013
[MAP]
Website
About Dr. Marcy Alvarez, DO
Dr. Marcy Alvarez, our Board-certified dermatologist, specializes in medical, surgical, and cosmetic dermatology.

Dr. Alvarez completed her medical and residency training in the greater New York City area and practiced in private practice in both New York City's Tribeca & Brooklyn Heights neighborhoods, as well as in East Hampton. After graduating from Bronx-based osteopathic dermatology residency, she worked in both private practice and an academic setting. She served as the former Director of the Department of Dermatology for the Queens Community Health & Hospital Systems, training young dermatology residents from NYC's Mount Sinai Hospital and in the diagnosis & treatment of skin conditions.

This Florida native returned to south Florida to open Lincoln Road Dermatology in April 2011. After 8 years of practice here in the heart of South Beach, we have welcomed and cared for thousands of families, visitors, and individuals from all corners of the world.

Dr. Alvarez has numerous publications in national dermatology journals and has co-authored chapters in medical books related to ethnic skin types (skin of color) and facial plastic surgery.

She maintains her Florida osteopathic medical license and is a member of the American Osteopathic College of Dermatology, the American Osteopathic Association, the American Academy of Dermatology.

She believes in patient's receiving their medical services by qualified, board-certified physicians who practice within their scope. By maintaining relationships with superb doctors in our area, we ensure our patients continue to receive expert care across the medical landscape for all our patient's medical needs beyond dermatology with thoughtful referrals.

​
Conditions Treated
Acne
Aging Skin & Wrinkles
Allergic Contact Dermatitis
Atopic Dermatitis
Hair Loss (Balding)
Psoriasis
Rosacea
Seborrheic Keratosis
Skin Cancer
Warts
Patient Education Resources