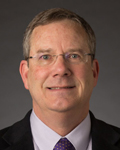 Dr. Robert Brodell, MD
---
Physician
Dermatology
---
Provide Feedback
---
Robert T. Brodell, M.D.
2660 E Market Street
Warren, Ohio 44483
Website
Medical Expertise of Dr. Robert Brodell, MD
human papillomavirus and translational research—moving science to the treatment room.
About Dr. Robert Brodell, MD
Robert T. Brodell is a board certified dermatologist and dermapathologist who is currently working as the Professor and Chair of the Department of Dermatology at the University of Mississippi Medical Center in Jackson, Mississippi.
Conditions Treated
Acne
Aging Skin & Wrinkles
Allergic Contact Dermatitis
Atopic Dermatitis
Hair Loss (Balding)
Psoriasis
Rosacea
Seborrheic Keratosis
Skin Cancer
Warts
Patient Education Resources
Education & Training
Degree: University of Rochester School of Medicine and Dentistry, MD Postgraduate Training: Resident, Washington University in St. Louis/Barnes Hospital Fellow, Washington University in St. Louis/Barnes Hospital Board Certifications: Dermatology and Dermatopathology Clinical Interests: Dermatology and dermatopathology