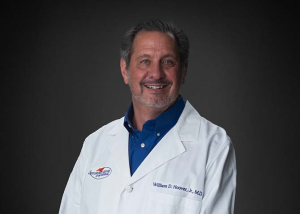 Dr. William Hoover, Jr., MD
---
Physician (MD, DO)
Dermatology
---
Dermatology Group of the Carolinas
335 Penny Lane
Concord, North Carolina 28025
[MAP]
Website
Medical Expertise of Dr. William Hoover, Jr., MD
Diagnosis and treatment of skin conditions, including acne, eczema, rosacea, psoriasis and skin cancer.
About Dr. William Hoover, Jr., MD
Dr. William "Chip" Hoover, Jr. is a founding partner of the Dermatology Group of the Carolinas. He has been practicing Dermatology for 30 years. Dr. Hoover specializes in medical dermatology and surgical dermatology and has a passion for caring for patients with psoriasis. He enjoys treating teenage, adult and older patients as well as anyone who appreciates his fun-loving spirit. He thrives on getting to know each of his patients as individuals and treating them with the same thorough, compassionate care that he would provide to his own family. Dr. Hoover is a Board-Certified Dermatologist, a member of the American Academy of Dermatology, a Professional Member of the National Psoriasis Foundation, and a Member of the American Society for Dermatologic Surgery. He lives in Concord with his wife, Ginny, He enjoys spending time with his two grown children (who are both physicians) and watching UNC athletics (Go Heels!).
Conditions Treated
Acne
Aging Skin & Wrinkles
Allergic Contact Dermatitis
Atopic Dermatitis
Hair Loss (Balding)
Psoriasis
Rosacea
Seborrheic Keratosis
Skin Cancer
Warts
Tips & Wisdom
Modern Psoriasis Treatments
Over the past 20 years, treatments for psoriasis have exploded. Prior to 2000, there were less than 5 internal treatments for psoriasis. Since that time, more than 15 new internal treatments for psoriasis have been developed and come to the market. These new medications are much more effective than older medications. With these new medications, many psoriasis sufferers obtain clear or nearly clear skin. And although not completely free of potential side effects, the...
Education & Training
Medical School:
University of North Carolina School of Medicine
Internship:
Internal Medicine, Wake Forest University Baptist Medical Center
Residency:
Dermatology, Medical University of South Carolina
Board Certified:
American Board of Dermatology
Fellow of the American Academy of Dermatology
Dermatology Group of the Carolinas

Since 1991, Dermatology Group of the Carolinas has been providing comprehensive, dermatologic care to each of our patients with compassion, professionalism, and expertise. We specialize in treating all diseases of the skin, hair, and nails as well as promoting the healthy look of beautiful skin. Our goal is to set the standard for dermatological care in this region.
We are one of the largest dermatology practices in the Carolinas, serving residents in Cabarrus, Rowan and surrounding counties for over twenty-seven years. As of July 2018, we are also pleased to be serving the patients in the Lake Norman area of Huntersville. Most importantly our physicians and staff treat each patient with respect and compassion. We take pride in providing comprehensive care in a professional environment with a caring staff.