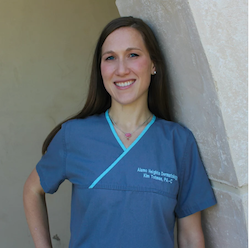 Kimberley Totman, PA-C
---
Physician Assistant (PA)
Dermatology
---
Provide Feedback
---
Alamo Heights Dermatology
131 W. Sunset Rd, Ste 101
San Antonio, Texas 78209
[MAP]
Website
Medical Expertise of Kimberley Totman, PA-C
Kim helps to treat a variety of skin conditions, including acne, rashes, warts and skin cancer.
About Kimberley Totman, PA-C
Kim Totman, PA-C is a Physician Assistant providing dermatology care to patients in San Antonio, Texas at Alamo Heights Dermatology.

While she was working on her medical studies, Kim was able to do clinical rotations with state of the art dermatology clinicians and even transcribed for oculoplastic and MOHs surgeons. One of her favorite community projects during her studies was called Mela-NO-More and aimed at bringing awareness of melanoma to high school students. Mela-No-More was presented to multiple San Antonio, TX high schools highlighting the risks of tanning and tanning beds to forwardly educate the key prevention methods and warning signs of melanoma.



Conditions Treated
Acne
Aging Skin & Wrinkles
Allergic Contact Dermatitis
Atopic Dermatitis
Hair Loss (Balding)
Psoriasis
Rosacea
Seborrheic Keratosis
Skin Cancer
Warts
Patient Education Resources
Education & Training
Kim Totman worked through her PA program at the University of Texas Health Science Center at San Antonio.
Alamo Heights Dermatology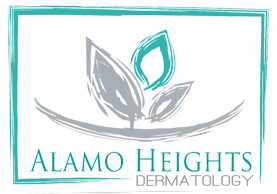 At Alamo Heights Dermatology, we believe that a doctor and patient become a team for treating an individual's dermatology needs. We also want our patients to be informed about skin problems and treatments, because informed patients make better decisions about their health and well being. That is why we've included information about dermatological diagnoses and treatments, including Microneedling, Ultherapy, Hair Loss, Laser Hair Removal, PRP Therapy, chemical peels, acne treatment, mole removal, psoriasis treatment and much more.