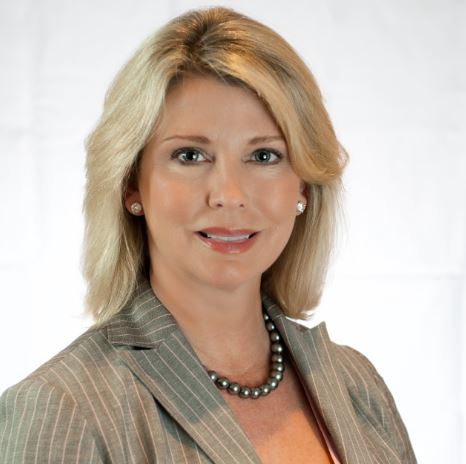 Dr. Christine Brown, MD
---
Physician
Dermatology
---
Specialty
Cosmetic Dermatology,
Mohs Surgery
---
Christine Brown, M.D.
3600 Gaston Ave Ste 901
Dallas, Texas 75246
Website
Medical Expertise of Dr. Christine Brown, MD
Mohs surgery and skin cancer, cosmetic dermatology, photodynamic therapy and the treatment of wrinkles and aging skin.
Please take the survey to help us improve patient care.
Use this link to take our survey
THE SURVEY DOES NOT REQUEST YOUR NAME SO YOUR IDENTITY IS NOT KNOWN TO US.
PLEASE CONTACT OUR OFFICE WITH SPECIFIC QUESTIONS OR CONCERNS ABOUT YOUR CARE.
WE CANNOT USE THE SURVEY TO ADDRESS MEDICAL ISSUES.
About Dr. Christine Brown, MD
Christine Brown, M.D., is a board-certified dermatologist and Mohs surgeon providing medical, cosmetic and surgical dermatology care to patients in Dallas, Texas.
Dr. Brown specializes in Mohs micrographic surgery, the gold standard for treatment of skin cancer. Trained by nationally renowned dermatologist John Zitelli, M.D., Dr. Brown is among the top in her field. After completing a highly prestigious fellowship with Zitelli, Dr. Brown was voted one of the "Top Doctors in America." Since the founding of her practice at Baylor University Medical Center, Dr. Christine Brown has performed more than 20,000 Mohs and reconstructive procedures.
Dr. Christine Brown also offers her patients a full array of techniques. Dr. Brown's practice includes photodynamic therapy for acne (PDT), rosacea, and sun damage, as well as the laser removal of wrinkles, age spots, birthmarks, hair, dilated vessels, skin resurfacing, chemical peels, microdermabrasion, Botox, and soft tissue augmentation.
Dermatology Professional Affiliations
Skin Cancer Foundation Medical Council
Leaders Society Dermatology Foundation
Dallas County Medical Society
Dallas Dermatology Society
Dallas Womens Dermatology Society
Dermatology Surgery Task Force of the American Academy of Dermatology
Conditions Treated
Acne
Aging Skin & Wrinkles
Allergic Contact Dermatitis
Atopic Dermatitis
Hair Loss (Balding)
Psoriasis
Rosacea
Seborrheic Keratosis
Skin Cancer
Warts
Procedures & Services
Mohs Surgery for Skin Cancer
Phototherapy for Psoriasis
Tips & Wisdom
Acne Treatment with Over-the-Counter Medications
In my view, over-the-counter acne medications may work for mild acne, however, many of these formulations are harsh. Under the expert care of a dermatologist, skincare regimens may be customized according to skin type. Thus, patient compliance is much greater by maximizing treatment results and minimizing side effects of acne treatment.There are certain physician-dispensed acne treatment protocols that include highly effective products that cannot be obtained through prescriptions or pharmacies....
Sunscreens Recommendations
Not all sunscreens are created equal. Many sunscreens on the market offer only UVB protection without any UVA protection. Some sunscreens that claim broad spectrum protection against both UVA and UVB may not offer adequate UVA protection. This is because there is no universally accepted UVA rating scale in place as there is for UVB, i.e. the SPF rating scale. UVA is just as important as UVB, both cause skin cancers, and UVA is primarily what leads to accelerated photo- or sun-induced aging of th...
Patient Education Resources
Professional Affiliations
Christine Brown, M.D.

Welcome to the office of Dr. Christine Brown, a leading dermatology practice in Dallas, Texas. We understand the importance of good skin care and are committed to providing you with high-quality care in a pleasant and professional atmosphere.
Your skin deserves the best care a dermatologist can give and we thank you for choosing us to help keep your skin healthy and beautiful for years to come.