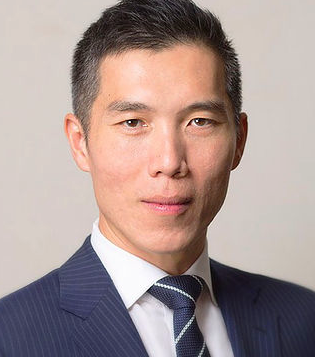 Dr. Jeffrey Hsu, MD
---
Physician (MD, DO)
Dermatology
---
Specialty
Cosmetic Dermatology,
Mohs Surgery
Provide Feedback
---
Oak Dermatology
911 N Plum Grove Rd
Suite A
Schaumburg, Illinois 60173
[MAP]
Website
Medical Expertise of Dr. Jeffrey Hsu, MD
Dr. Jeffrey T.S. Hsu is one of the few fellowship-trained, board-certified dermatologist with expertise in neurotoxins (Botox), laser surgery, Mohs micrographic surgery, leg vein treatments, soft tissue augmentation, and scar revision. Dr. Hsu specializes in minimally invasive techniques for facial and body rejuvenation.
About Dr. Jeffrey Hsu, MD
Dr. Jeffrey T.S. Hsu , MD is a board-certified dermatologist and Mohs surgeon providing care to patients in the greater Chicago area at Oak Dermatology.
He is an internationally recognized expert in dermatologic and cosmetic surgery, frequently invited to teach other physicians in Asia, Australia, and Europe while continuing to care for his patients at home.

Dr. Hsu has already co-authored several widely used textbooks; the latest publication is the Manual of Dermatologic Therapeutics 8th Edition. He is the author of numerous scientific articles in leading dermatology journals and is regularly invited to present his newest techniques and his latest scientific discoveries at national and international conferences.

Dr. Hsu also serves as Clinical Assistant Professor at the University of Illinois-Chicago.
Conditions Treated
Acne
Aging Skin & Wrinkles
Allergic Contact Dermatitis
Atopic Dermatitis
Hair Loss (Balding)
Psoriasis
Rosacea
Seborrheic Keratosis
Skin Cancer
Warts
Procedures & Services
Botox® Cosmetic
Dysport®
Juvederm®
Laser Resurfacing
Laser Skin Rejuvenation
Tips & Wisdom
Tips for Selecting Sunscreen
Schaumburg dermatologist Dr. Jeffrey Hsu of Oak Dermatology provides a summary of the factors to consider when selecting a sunscreen for protection from the damaging effects of UV radiation. Dr. Hsu and his colleague Dr. Ashish Bhatia describe the differences between chemical sunscreen and physical (zinc oxide, titanium dioxide) sunscreen and speak to the benefits of a physical sunscreen. They also introduce an interesting brand of sunscreen (ISDIN), previously available only in Europe, th...
Education & Training
Dr. Hsu graduated with distinction from Stanford University where he earned the coveted President's Award for academic achievement. He received his medical degree from University of California at Los Angeles, earning top honors along the way. He then completed an internship in Internal Medicine and residency in Dermatology at the Mayo Clinic. He pursued further training by completing a Laser and Cosmetic Surgery fellowship under the direction of faculty from Harvard University and Yale University School of Medicine.
Professional Affiliations
Oak Dermatology

Oak Dermatology is a dermatology and skin care clinic serving the Greater Chicago area, founded by dermatologists, Ashish Bhatia, MD and Jeffrey T.S. Hsu, MD. At Oak Dermatology, caring is our commitment to each and every patient. Every member of our team has pledged to provide a wide range of dermatologic, surgical, and aesthetic treatments to our patients and their families with the highest order of compassion, innovation and science.