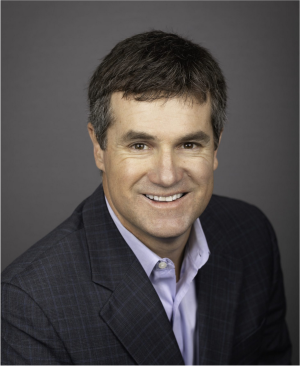 Dr. Jeffrey Poole, MD, FAAD
---
Physician
Dermatology
---
Specialty
Cosmetic Dermatology,
Pediatric Dermatology
Provide Feedback
---
Poole Dermatology
111 Veterans Boulevard, Suite 406
Metairie, Louisiana 70005
Website
Medical Expertise of Dr. Jeffrey Poole, MD, FAAD
Dr. Poole specializes in medical and pediatric dermatology - diagnosing and treating a wide range of childhood skin disorders, including vascular anomalies (hemangiomas). Dr. Poole also performs laser surgery and other laser and light treatments.
About Dr. Jeffrey Poole, MD, FAAD
Dr. Jeffrey Poole, MD is a board-certified New Orleans dermatologist providing care to patients at Poole Dermatology.
Dr. Poole also serves as Assistant Clinical Professor of Dermatology at both the LSU and Tulane Schools of Medicine, acting as their Pediatric and Adolescent specialist, and remains a board-certified Pediatrician.
Dr. Poole is also a founder and co-director of the Vascular Anomalies Center – Children's Hospital New Orleans, an area of his specialty where he has great interest and expertise.
Dr. Poole is a published medical author, and has given numerous talks on a wide range of topics at regional and local society meetings. Teaching medical students and residents continues to be one of his strong areas of interest.
Dr. Poole has privileges at East Jefferson General Hospital, the Medical Center of Louisiana, and Children's Hospital of New Orleans.
Dr. Jeffrey Poole is a member of several esteemed medical professional organizations. Local organizations include the Greater New Orleans Pediatric Society and the Louisiana Dermatologic Society, for which he previously served as President.
Conditions Treated
Acne
Aging Skin & Wrinkles
Allergic Contact Dermatitis
Atopic Dermatitis
Hair Loss (Balding)
Psoriasis
Rosacea
Seborrheic Keratosis
Skin Cancer
Warts
Procedures & Services
Botox® Cosmetic
Juvederm®
Laser Skin Rejuvenation
Laser Treatment for Spider Veins
MiraDry
Biologic Medications for Psoriasis
Patient Education Resources
Education & Training
Dr. Jeffrey Poole received his undergraduate education from the University of Virginia. He earned his medical degree (MD) from Tulane University School of Medicine, while on a full scholarship from the United States Air Force.
Following medical school, Dr. Poole completed an internship and residency in Pediatrics at Keesler AFB Regional Medical Center. His tour of duty included being stationed at Charleston AFB, South Carolina, where he was Chief of Pediatrics for 2 years. Dr. Poole then performed a residency in Dermatology at the LSU School of Medicine in New Orleans, during which he was selected to be Chief Resident. He has attained the highest level of accreditation in his specialty, being board-certified by the American Board of Dermatology.
Professional Affiliations
Poole Dermatology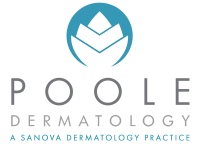 At Poole Dermatology - Laser Center of New Orleans, our goal is to provide each one of our patients with high quality, personalized and compassionate care for all your dermatology needs. Our range of services include adult and pediatric general medical dermatology, surgical dermatology, skin cancer surgery and the latest advances in cosmetic and laser surgery