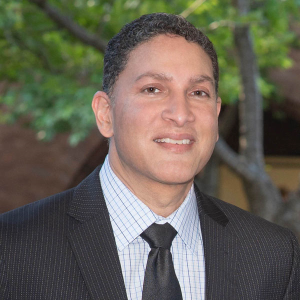 Dr. Gilly Munavalli, MD
---
Physician
Dermatology
---
Provide Feedback
---
Dermatology, Laser, and Vein Specialists of the Carolinas
1918 Randolph Road Suite 550
Charlotte, North Carolina 28207
Website
About Dr. Gilly Munavalli, MD
Dr. Gilly Munavalli is a board certified Dermatologist providing care at Dermatology Laser and Vein Specialists of the Carolinas.
Dr. Munavalli trained in fellowships in phlebology and advanced laser surgery at the Maryland Laser, Skin, and Vein Institute, and Johns Hopkins University with Dr Robert Weiss. His background also includes an intensive fellowship in Mohs Micrographic Surgery, Cutaneous Oncology, Facial Reconstruction, Cosmetic Surgery and Laser Surgery at the University of California-San Francisco, where he trained with Dr. Richard Glogau, Dr. Christopher Zachary, and Dr. Roy Grekin.

Dr. Munavalli brings to Charlotte extensive experience in Dermatology and cutaneous oncology. His expertise includes the use of Mohs micrographic surgery for treatment of skin cancers. His specialized training in the field of Phlebology highlights the opening of the Comprehensive Vein Clinic at Dermatology, Laser & Vein Specialists of the Carolinas for the outpatient treatment of Varicose Veins and saphenous reflux, featuring the CTEV ™ Endovenous Laser Treatment. Through the use of cutting edge technology, effective elimination of varicose veins can be accomplished with virtually no downtime.

He also has years of experience performing the following procedures: tumescent liposuction and liposculpture, blepharoplasty, ablative and non-ablative laser resurfacing, fat transfer, fillers, as well as lasers for the removal of small blood vessels, birthmarks, acne, tattoos, fine lines, and wrinkles. Additionally, he has a special interest in the treatment of ethnic skin using laser and light-based technologies.

His affiliations include clinical instructor at Johns Hopkins Medical Center.

Conditions Treated
Acne
Aging Skin & Wrinkles
Allergic Contact Dermatitis
Atopic Dermatitis
Hair Loss (Balding)
Psoriasis
Rosacea
Seborrheic Keratosis
Skin Cancer
Warts
Procedures & Services
Blepharoplasty
Body Sculpting
Laser Resurfacing
Laser Skin Rejuvenation
Laser Treatment for Spider Veins
Mohs Surgery for Skin Cancer
Tumescent Liposuction
Patient Education Resources
Education & Training
Bachelor of Science: University of North Carolina-Chapel Hill
Masters of Health Science: Johns Hopkins University School of Public Health
Doctorate of Medicine: Morehouse Medical School in Atlanta, Georgia
Internship Training: Mayo Clinic.
Dermatology Residency Training: Emory University School of Medicine.
Professional Affiliations